The LeadershipGarage is honored to have Larry Leifer, founding director of the Center for Design Research at Stanford University, as a sparring partner.
The technological boom of the last decades means that the range of skills needed to achieve meaningful innovation has exploded. Connecting this wide variety of skills requires flexible team structures and new forms of organization. In order to keep up with this progression, the LeadershipGarage is learning about the ideas behind Design Thinking from sparring partner Larry Leifer.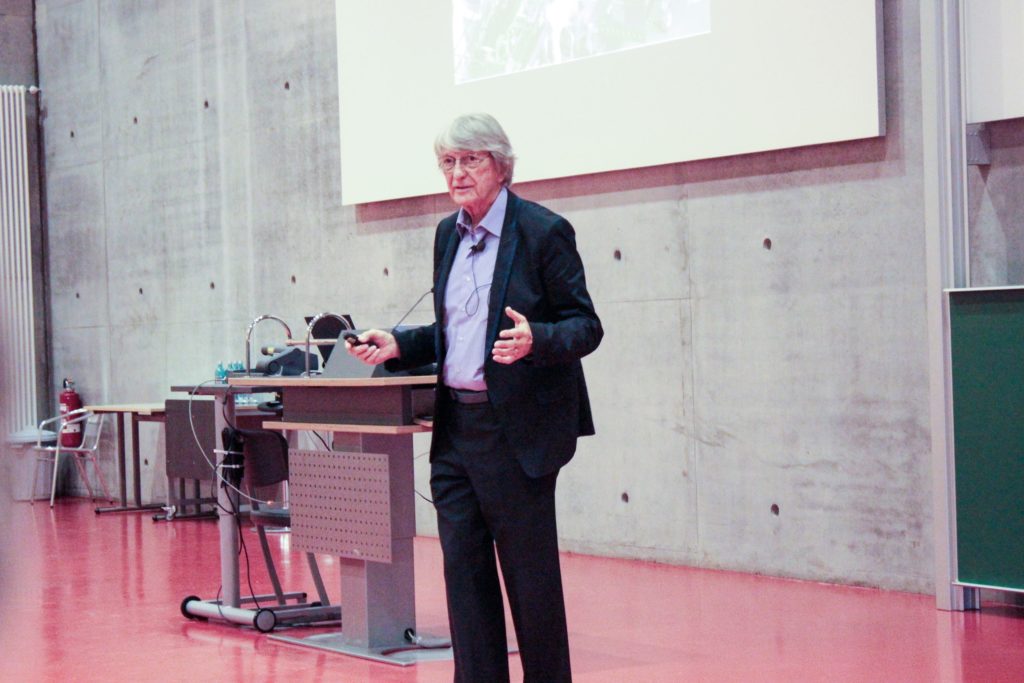 Prof. Leifer made a keynote speech at the annual conference of the SAP University Alliances Innovation Network.  He portrayed the search for new opportunities and innovations as hunting. It is ambiguous, doesn't follow any one specific pattern, and should not be done alone. This is why well understood and structured teams are central to innovation. Some highlights of his presentation in regards to team structure were his explanation of the value of a Team of Teams and the importance of understanding team dynamics through the science of team science.
A well networked structure that is able to quickly disseminate information and commands can be seen as fundamentally different to traditional hierarchical structures of the past.
A Team of Teams is a network of teams with subgroupings which are completely autonomous. This increases the ability of teams to make decisions and quickly implement innovative solutions by eliminating the traditional hierarchical forms of authority. Teams do not have direct control over other teams in the network, but instead work together with them. Despite their lack of traditional authority they are able to create outstanding results. In addition to team structure, the dynamics of teams' interactions can heavily effect their output.
One arching theme throughout his presentation was team dynamics that achieve a "Wow" instead of just "Thank you". Achieving a "Wow" means a team meets or exceeds expectations and does so innovatively. This is achieved by understanding how teams interact as well as plan, and is analyzed through the science of team science.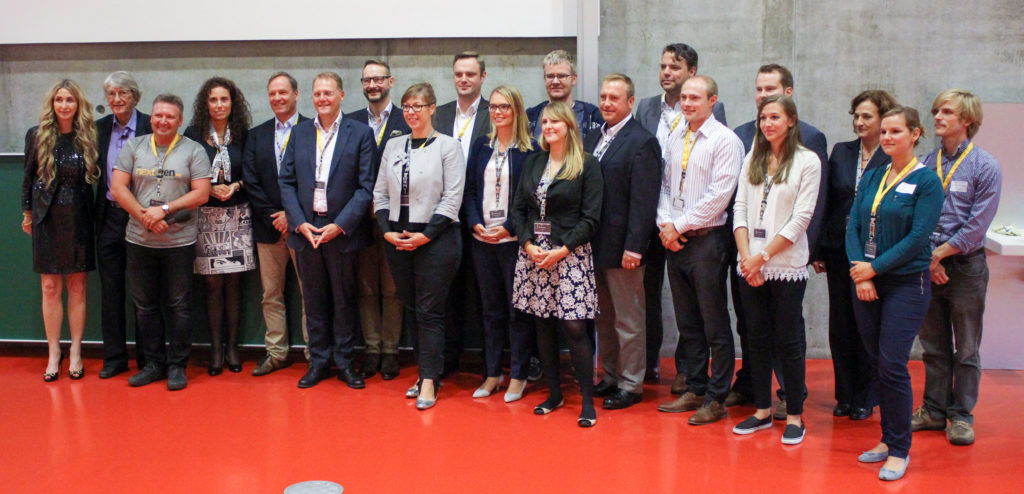 For teams to create innovative solutions they must be able to move between different areas in the creation process including Foresight, Design, Production, and Engineering. Those that flexibly spend time in all four areas, accommodate different cultures, and balance tensions between the creators, facilitators, members, and those expecting results produce "Wow" outcomes.
The success of a team's innovation can be well understood through studying interaction dynamics. It was found that using the expression "'Yes and' is associated with 86% likelihood of a fresh-idea occurrence." Further points found by the science of team science to be central to success, and to achieving a "Wow" instead of a "Thank You" are:
Observation of one's surroundings and peers
Understanding both human and technical variables through context
Gesture as the most important channel for human communication
Understanding humans' attention span and its implications (7 seconds on average)
Asking an abundance of questions (40 an hour gets "Wow", 20 gets "Thanks")
Larry Leifer's input will help the LeadershipGarage to get more future "Wows" instead of "Thank you's".